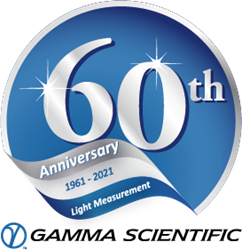 For more than 60 years, Gamma Scientific has produced the world's most accurate equipment for precise light measurement.
The systems developed in our NVLAP certified laboratory are trusted by leading researchers, companies and government agencies to provide rapid, reliable light testing in diverse and challenging environments. 
Whether your project is in early prototyping or active manufacturing, we have the tools to ensure your products meet the highest quality standards. Contact us today to learn how we can provide a custom solution for you business. 
Photonic Measurement, Calibration & Testing
Our Clients tackle the most complex and challenging problems their industries have. We give them the tools to succeed.