Ensuring Accurate and Reliable Retroreflection Testing
RoadVista, a Gamma Scientific company, is committed to making roads visibly safer with a complete selection of instruments and laboratory testing services.
Retroreflective materials, such as those found on traffic signs and road markings, are designed to reflect incoming light toward its source in a highly efficient manner. Retroreflection testing ensures those reflective materials function correctly and provide adequate visibility at night or in low light conditions.
With four decades of highway safety, leadership, and innovation, RoadVista has set the retroreflectometer accuracy, reliability, and usability standard. We offer a range of state-of-the-art retroreflectometers and a comprehensive suite of testing services.
RETROREFLECTION IN THE CONTEXT OF AUTOMOTIVE DRIVER ASSISTANCE
With the emergence of automotive driving assistance, accurate measurement of roadway lighting is a critical component in the ability of vehicles to detect and measure the distance and location of objects. This is especially important at night or in low-light conditions.
Accurate reflectance measurement allows the vehicle to perceive its surroundings correctly. This includes detecting road markings, identifying objects and obstacles, and accurately navigating lighting conditions. Accurate measurement of retroreflection and roadway lighting is an essential aspect of automotive driving assistance, allowing the vehicle to gather information about its environment.
SOLUTIONS THAT REDUCE COSTS AND INCREASE QUALITY
SETTING THE STANDARD FOR RETROREFLECTOMETER TESTING
State-of-the-art instruments for retroreflectometer accuracy, reliability and usability.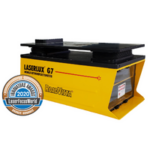 LASERLUX® G7 MOBILE RETROREFLECTOMETER
Vehicle mounted retroreflectometer quickly and accurately measures the retroreflectivity of pavement markings using a scanning laser source.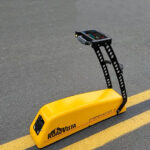 STRIPEMASTER® 3 PAVEMENT MARKING RETROREFLECTOMETER
Pavement markings are an important asset component to the roadway system. Proper management of this asset requires the gathering, analysis.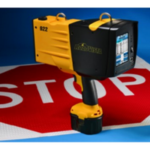 922 HANDHELD SIGN RETROREFLECTOMETER
Handheld sign retroreflectometer designed for use in the field. It is designed to measure the retroreflection (RA) of road signs and other materials.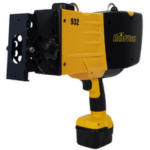 932 HANDHELD SIGN RETROREFLECTOMETER
Handheld retroreflectometer designed for use in the field, laboratory, or QA/QC environment.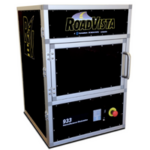 933 RETROREFLECTIVITY GONIOMETER SYSTEM
Benchtop workstation measures retroreflection (RA) and the retroreflective color of materials.