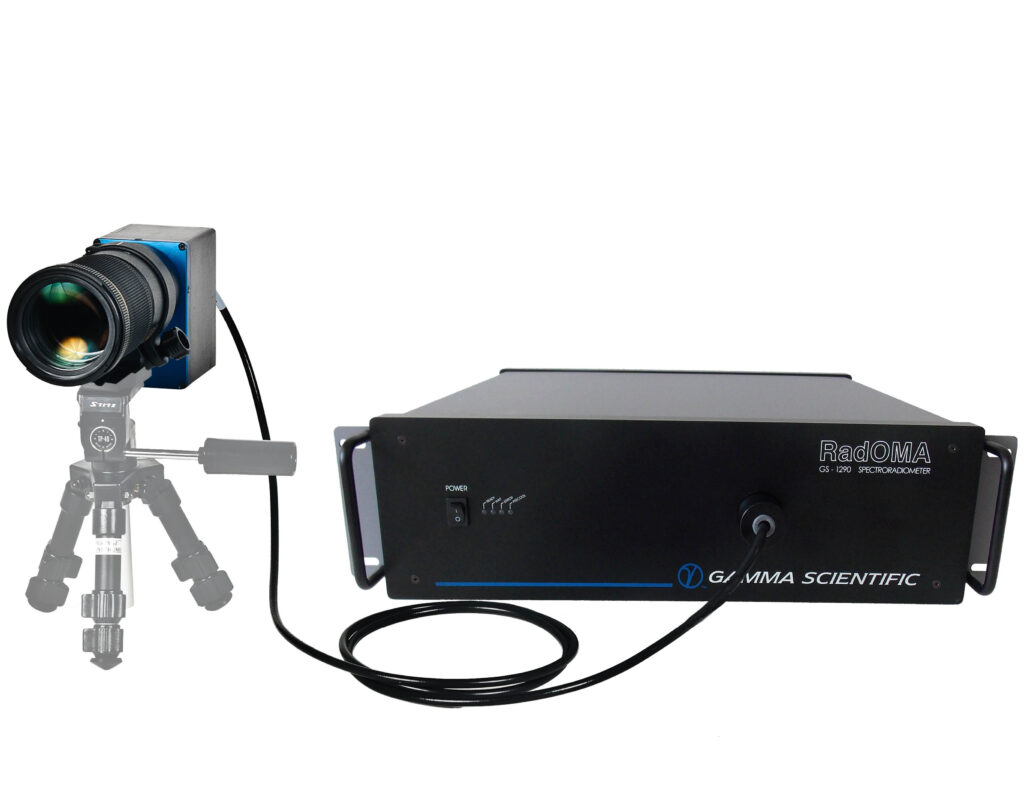 March 13, 2020 – San Diego, CA – Gamma Scientific announces the release of the GS-1290-DMS Display Measurement System. The product features the highest dynamic range in an array-type spectroradiometer on the market. The GS-1290-DMS features back-thinned CCD technology for demanding measurements such as high sensitivity in the blue-light region.
The system offers 1,000,000:1 contrast measurements for a single measurement aperture and luminance measurements down to 0.0005 cd/m2 with a 0.4 nm/pixel resolution and six different measurement apertures to choose from. Results are quickly calculated via USB2.0 using LightTouch software. Original system calibration is performed in our ISO-IEC 17025 accredited laboratory by NVLAP (NVLAP lab code 200823-0) and users with a known calibration standard can perform in-house calibration which can reduce system down time. Learn more: https://www.gamma-sci.com/products/gs-1290-dms-display-measurement-system
---
For over 50 years, Gamma Scientific has delivered highly unique, state-of-the-art measurement solutions for manufacturers and users of light sources, sensors and displays.  Products include high precision spectroradiometers, calibration light sources, goniophotometers, integrating spheres, thin film measurement systems, and LED testers and sorters.  The company also operates an ISO 17025, NVLAP accredited laboratory for calibration and testing.