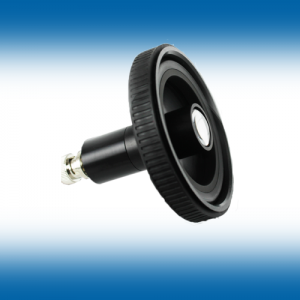 The model 265 products consist of luminance sensors including an occluder ring for blocking ambient light. Ideal for measurement of displays, these sensors are designed with spectral responsivity that matches the human visual system, incorporating a silicon detector combined with a spectrally matched photometric filter.
The luminance head was specifically designed for measuring display brightness. Its integral lens provides a fixed field-of-view of 13 degrees and a soft rubber light shade eliminates errors due to ambient light and keeps the display from being scratched during measurement.
Our wide range of optical power meters, photometric and radiometric sensors is complemented by ISO/IEC 17025 accreditation by NVLAP (NVLAP lab code 200823-0), resulting in unmatched performance and custom configuration as required.
Overview
Field-of-view is 13 degrees
High accuracy photometric filter f1' ≤ 3% standard, ≤ 1.5% special order
Luminance Measurements in nit (cd/m2) and foot-Lamberts (standard)
Luminous Intensity Measurements in candelas (special order)
Integrated fixed-focus lens for non-contact measurement
Standard 82.6 mm (P/N U23-01-184) or optional 'mini' 62.5 mm (P/N U23-01-184OPT) occluder
Specifications