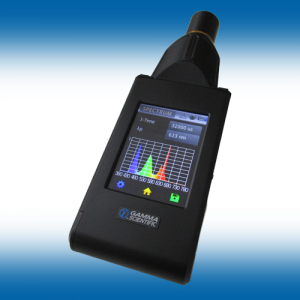 The GS-1160 spectroradiometer is a compact, high-speed and light weight spectrometer / flicker meter suitable for color and intensity measurement of all display types including LCD, LED, OLED and Quantum Dot displays. 
With an integrated touchscreen display, this battery-operated unit is ideally suited to applications requiring a desktop test or calibration system. It is supported by LightTouch uSpectrum and uFlicker software for color and flicker analysis.
Overview
Specifications
Sample Screen Shots
Videos
Overview
Accurate and Repeatable Display Measurement
Measures color, chromaticity, gamma, white balance, contrast, flicker and uniformity
Luminance measurement from 0.05 to 5,000 cd / m2
Color measurement in chromaticity including x/y/u'/v', XYZ, x10, y10, u10 and v10
Wide range of flicker measurement, including JEITA, VESA, Contrast (min/max), rms, time domain and FFT
Full spectral data capture and graphical display
Measurement speeds ranging from 100 µsec to 5 seconds
Automatic dark calibration
In addition to our exceptional technical and functional capabilities, Gamma Scientific is ISO/IEC 17025 accredited by NVLAP (NVLAP lab code 200823-0).
Specifications
Sample Screen Shots
Videos