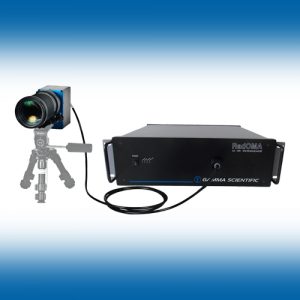 GS-1290-DMS display measurement spectroradiometers represent the state-of-the-art in speed and accuracy, with the highest dynamic range in an array-type spectroradiometer available. The system offers 1,000,000:1 contrast measurements for a single measurement aperture and luminance measurements down to 0.0005 cd/m2 .  
Any application that demands high sensitivity in the blue-light region, for example LED backlit displays, will benefit from this system's back-thinned CCD technology. The optical viewing system also back-projects the measurement aperture, superimposing the measurement spot on the DUT, which is both visible on the DUT or on the host computer via a USB 2.0 camera.
Overview
State of the Art in Speed & Accuracy for Display Characterization
Luminance measurements down to 0.0005 cd/m2
Contrast measurements to 1,000,000:1
Superior wavelength and color accuracy via low thermal expansion co efficient materials
Extremely high resolution — 0.4 nm/pixel
User-selectable half power bandwidth
Six different measurement apertures
AVS Viewing System or Reflex Viewing System
USB interface and Windows-based control/analysis software
Original system calibration in our NVLAP accredited laboratory using NIST-traceable standards
Can be field calibrated by the end user if a known standard is present
Original system calibration is performed in Gamma Scientific's NVLAP accredited laboratory (NVLAP Lab Code 200823-0) using NIST-traceable standards.
Specifications