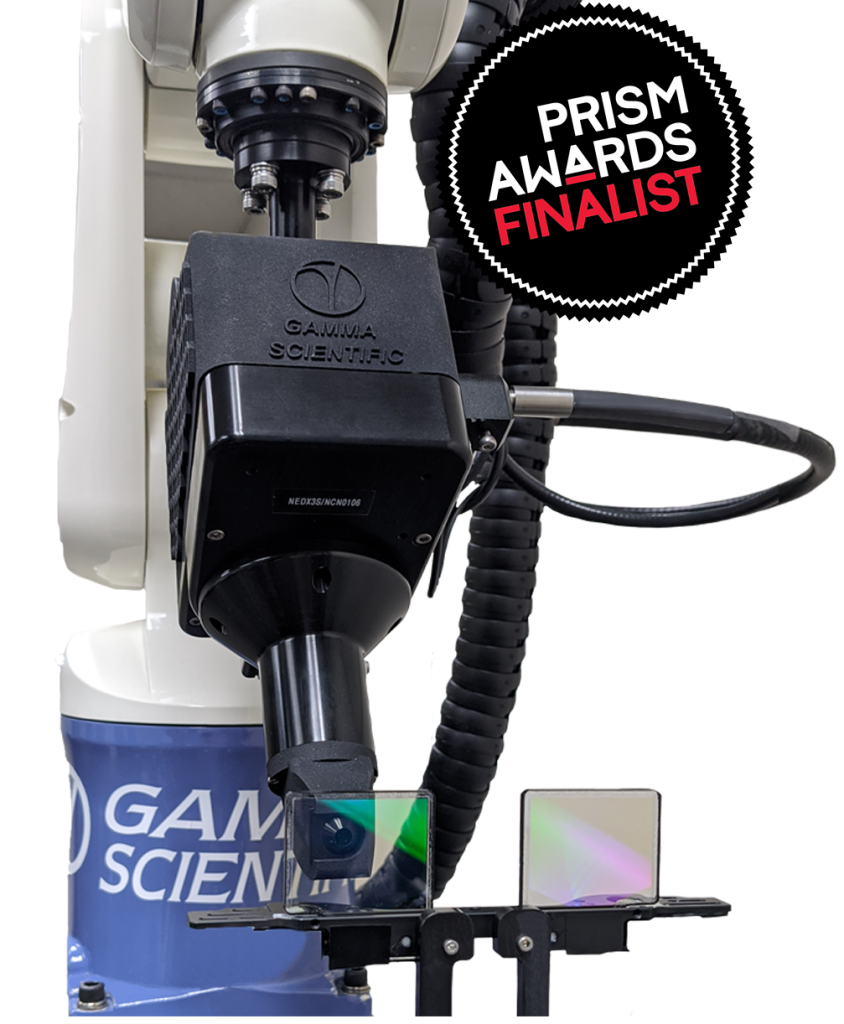 January 15, 2021 – San Diego, CA – Gamma Scientific announced today that its innovative new offering, NED-LMD Waveguide Tester, was chosen to be a 2021 SPIE Prism Awards Finalist in the category of Vision Technology. The NED-LMD Waveguide Tester is the world's first near-eye display measurement system that mimics human visual perception to accurately and completely characterize next-generation optical waveguide-based Augmented/Mixed Reality headsets.
The award-winning product line features a unique robotic eye that helps XR device manufacturers quantify true user experience in AR/VR/MR and Heads-Up Displays, through meaningful, high resolution, zero distortion, and wide field of view 3D spatial and spectral measurements mapping the entire display field of view. The product line features a fully automated software test suite and complies with the latest international NED metrology standards being developed by the IEC and SID.
Sonika Obheroi, Product Manager of the NED-LMD systems at Gamma Scientific states, "This is a very exciting moment for us as we earnestly follow our vision to facilitate high-quality XR tech to the consumer market by leveraging our expertise and providing device makers with reliable, complete metrology tools for R&D design validation and production quality assurance. With our wide range of NED-LMD solutions, we will have every RealityVerified®!"
---
For over 50 years, Gamma Scientific has delivered highly unique, state-of-the-art measurement solutions for manufacturers and users of light sources, sensors and displays.  Products include high precision spectroradiometers, calibration light sources, goniophotometers, integrating spheres, thin film measurement systems, and LED testers and sorters.  The company also operates an ISO 17025, NVLAP accredited laboratory for calibration and testing.