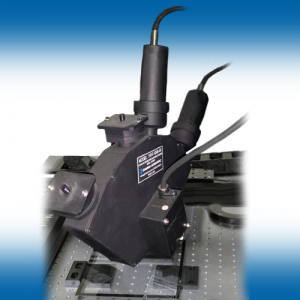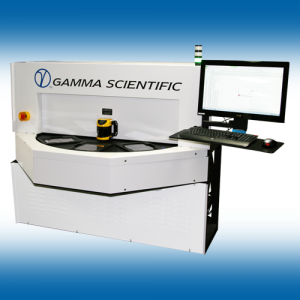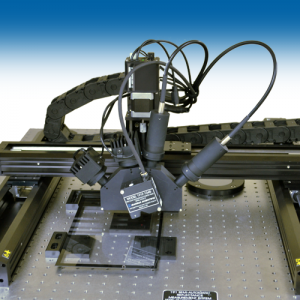 Diffuse Reflectance Spectroscopy Instruments for Measuring Virtually Any Sample
Gamma Scientific provides unique, high-performance solutions for reflectance and transmission testing. These reflectivity measurement devices and light transmission testing systems capture complete spectral and colorimetric properties of thin film coatings with scan times typically less than one second. Uniquely, the 191F Specular Reflectometer can non-destructively measure first-surface reflectance on transparent substrates up to 0.3mm thick, with 100% exclusion of backside reflectance and no backside preparation or additional interference. Second-surface or second layer intermediate reflectance can also be characterized on intermediate surfaces by excluding reflectance from other surfaces within the substrate.
Our diffuse reflectance spectroscopy instruments are available in several configurations, optimized for the sample type and desired measurement result, including either polished (specular) or rough (diffuse) samples. The below product selection guide will help you configure the best system to fit your needs.
Applications
Anti-reflectance coating characterization
Flat-panel display glass testing
Touchscreen display glass testing
Optical filter / lens testing
Pyrolytic glass coating test & characterization
Characterization of flat panel displays, photovoltaic coatings, low-E architectural coatings, paint samples and diffuse plastics
Custom Solutions
Product Selection Guide
Technology Overview
Videos
Custom Solutions
The vast majority of our Display Measurement Solutions are custom-configured.
Installation and commissioning is option, though for the automated systems, highly recommended.
Product Selection Guide
Technology Overview
Videos