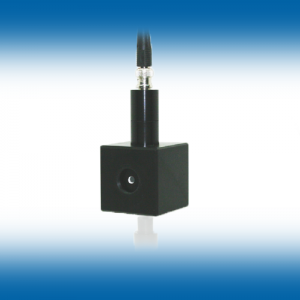 The model S2575R Integrating Sphere consists of a model 262 Silicon sensor coupled to a model 2575, 50 mm diameter integrating sphere. The unit incorporates an internal radiometric filter and provides flat response from the blue to the near-infrared with measurements in W or mW.
Our wide range of optical power meters, photometric and radiometric sensors is complemented by ISO/IEC 17025 accreditation by NVLAP (NVLAP lab code 200823-0), resulting in unmatched performance and custom configuration as required.
Specifications
Key Specifications                                           Part No. U21-00-53

Key Features

Spectral Flatness > 93% from 450– 950 nm

Detector Information

Silicon    0.34 cm2 active area

Rise Time

1 µ sec

Aperture Diameter

5 mm

Dynamic Range

6.0 x 10-8 to 1.8 W

Typical Response

9.0 x 10-4  A/W @ 740 nm

Calibration Range

350 to 1100 nm in 10 nm steps

Cable

2 meter, included

Compatible with Handheld & Benchtop series Optical  Meters.

Specifications are subject to change without notice.