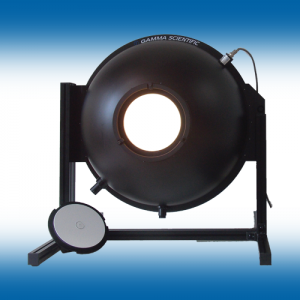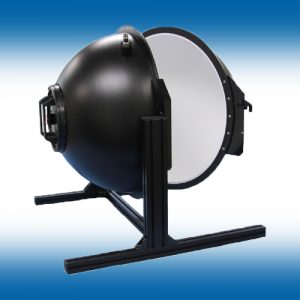 An integrating sphere is a light collector which takes advantage of physical geometry to homogenize any radiation being emitted inside by relying on a high-reflectance coating material.  Depending on the wavelength range the end user using a sphere with, different coatings have different advantages based on the application.
Typically a sample will be placed so that all or part of the emitted light is collected inside the sphere, and through various calibration procedures, the collector can be used to measure light in units of radiance or irradiance.  They can also be used as a light source as a supplier of radiant or irradiant light.
All sphere solutions from Gamma Scientific are accompanied by ISO17025 accredited calibration (NVLAP lab code 200823-0) for accuracy and certainty.
Applications
LED and SSL Lighting Test & Characterization
Lamp Test and Characterization
Laser Power Measurement
Fiber-Optic Testing
Photometric and Radiometric Measurements
As a Uniform Light Source