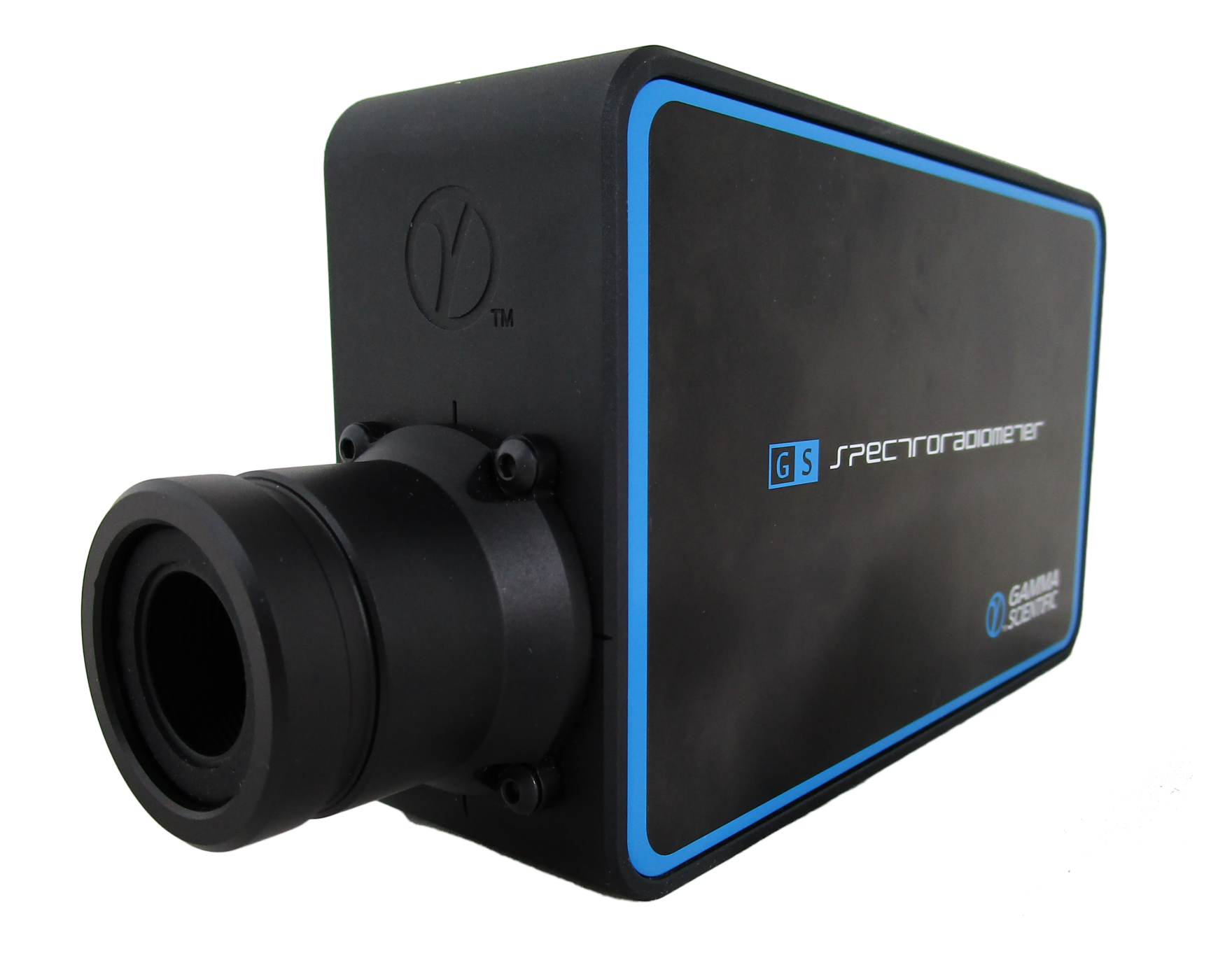 May 2018 – San Diego, CA – The new Gamma Scientific GS-1160 Series Spectroradiometers are the most advanced compact spectroradiometer/flicker meters available, delivering a full range of rapid, accurate and repeatable display measurement capability.  The products feature an extensive suite of analysis tools for those involved in the design, manufacture, test and certification of displays including LCD, LED, OLED, and Quantum Dot. The product range includes both a benchtop version and a handheld, portable unit with an integral color display.
Measurement capabilities include CIE 1931 and CIE 1976 Color Chromaticity, Gamma, White Balance, Contrast, Flicker (VESA & JEITA), and Uniformity, with a luminance measurement range from 0.05 to 5,000 cd/m2 and integration time better than 100 µsec.
Despite their extensive and sophisticated functionality, the products feature intuitive and flexible LightTouchTM uSpectrumTM and uFlickerTM software, with interface options including USB or RS-232 for data capture, multi-sensor capability, and a variety of analysis tools.