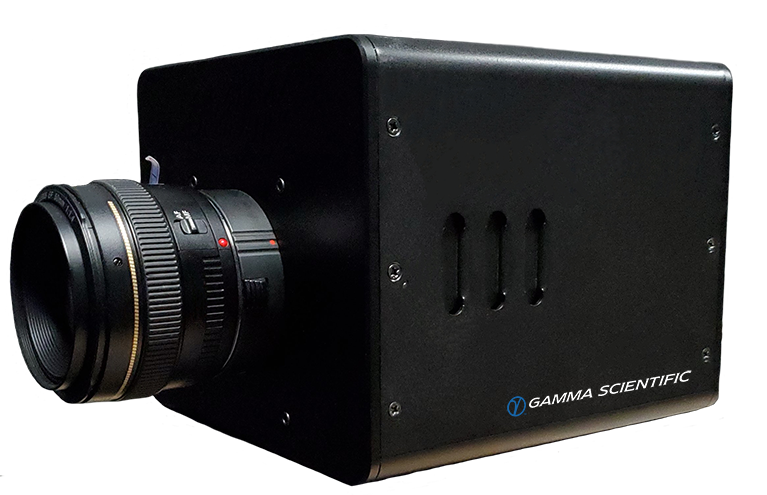 May 24, 2019 – San Diego, CA – Gamma Scientific announces the release of its VDU-1160-16 2D Imaging System Colorimeter. The 2D imaging colorimeter integrates an RGB CCD/CMOS camera with the field-proven GS-1160 spectroradiometer from Gamma Scientific. The result is rapid and highly accurate display measurements including luminance, correlated color temperature and CIE chromaticity.
Particularly well suited for test and characterization of LED, LCD and OLED displays, the system uses no color filters, which significantly improves speed and accuracy. User controls include exposure time, analog gain and luminance threshold. The system delivers both the accuracy & flexibility for laboratory measurements; and the speed & reliability for the production line.
For over 50 years, Gamma Scientific has delivered highly innovative, state-of-the-art and award-winning measurement solutions for manufacturers and users of light sources, sensors and displays.  Products include high precision spectroradiometers, calibration light sources, goniophotometers, integrating spheres, thin film measurement systems, and LED testers and sorters.  The company also operates an ISO/IEC 17025, NVLAP accredited laboratory (NVLAP Laboratory code 200823-0) for calibration and testing.
Contact:
Brock Koren
Vice President, Sales and Marketing