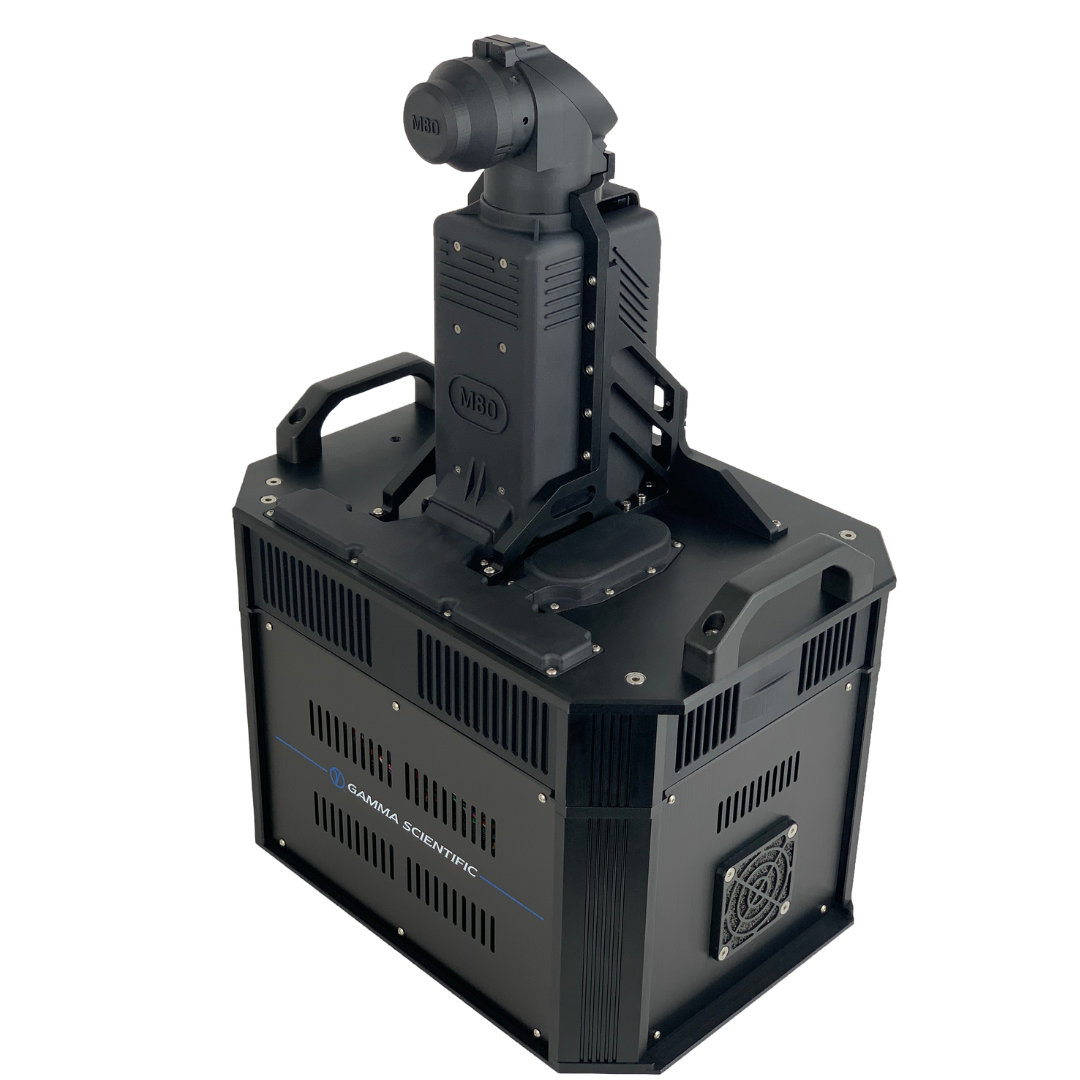 Wide Angle AR/VR Testing that Matches Human Eye Resolution
San Diego, California, May 18, 2023 – Gamma Scientific announced today the launch of their NED™ M-Series benchtop test systems for AR/VR Devices and Components. The latest M80 model offers high resolution imaging and instantaneous verification of Augmented Reality (AR) and Virtual Reality (VR) devices up to 80° field-of-view (FOV).

Extending established knowledge from their E-Series robotic test platform which quickly became the world's reference instrument for AR/VR characterization in R&D, Gamma Scientific has developed the M-Series benchtop solution targeting both R&D and production applications. The platform features an ultra-high resolution, wide-angle imaging colorimeter that exceeds human eye resolution. As the only such imaging system in the market, it uniquely enables AR/VR device makers to test optical performance at human eye resolution, thereby assuring high quality enduser experience in AR/VR. The tester is supported by a fully automated, operator-friendly software test suite, GSNEDProbeTM, making it easy to integrate into production applications.

"We are excited to add this targeted high-resolution AR/VR testing solution for device makers as a part of our comprehensive testing solutions for AR/VR displays," said Kong Loh, CEO of Gamma Scientific. "By being able to match the human eye, it's a game changer for manufacturers to better qualify how their end users will perceive their products, produce a better product with improved AR/VR experiences, create efficiencies, and widen their reach."

With this targeted 80° FOV benchtop testing system and an upcoming updated wide-angle capture (150° FOV) option, coupled with proven robotic testing, Gamma Scientific provides complete AR/VR testing solutions empowering device manufacturers with improved processes and higher quality products.

The family of NED testing solutions by Gamma Scientific conforms to the latest standards developed by the IEC and SID, including ongoing contributions to the International Committee for Display Metrology (ICDM), part of SID's Definitions and Standards Committee charged with setting standards for AR/VR display metrology.