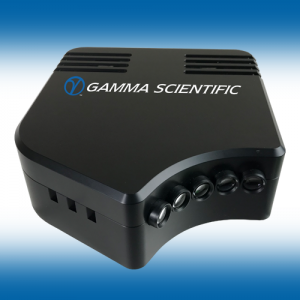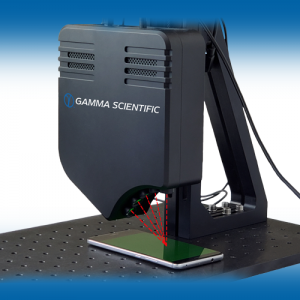 The GS-1164 View Angle Display Spectrometer system is designed to measure color and luminance at four different angles. Color and Luminance measurements are made simultaneously at 0, 30, 45 and 60 degrees. The GS-1164 integrates four spectrometers into one module for high speed and accurate spectral measurements of Displays. A flicker measurement system is also included. The platform's cutting edge technology is superior to filter based colorimeters and not susceptible to filter matching errors. It delivers true spectral based measurement accuracy required for high color saturation and wide color gamut OLED, micro LED, and quantum dot displays.
Overview
Specifications
Screen Shots
Videos
Overview
Accurate and Repeatable Display Measurement
Cutting Edge and Precise Design
Simultaneous luminance & color measurements at 4 angles
Integrated flicker sensor: 100K samples/second
Luminance, CCT, CIE x, y, u', v' and spectrum
Contrast, white balance and color gamut determination
Auto darkness correction
USB 2.0 and RS-232 SCPI command compliant and SDK/API library support
In addition to our exceptional technical and functional capabilities, each GS-1164 is fully calibrated and traceable through Gamma Scientific's ISO/IEC 17025 accreditation by NVLAP (lab code 200823-0).
Specifications
Screen Shots
Videos