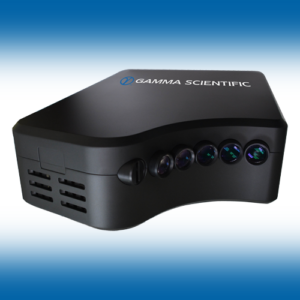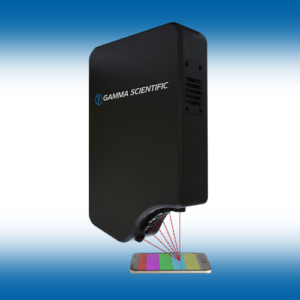 The GS-1164-6 spectroradiometer provides six view-angles of display measurement with one click. Displays can be tested simultaneously from the six different view-angles to provide characterization and immediate insight into how they will be viewed in the real-world.
As part of the Vector line of Display View Angle Color Testers, this is the only available six-angle spectroradiometer system providing one-click, simultaneous six-angle display testing.
The cutting edge technology empowers laboratories and production companies to perceive what their customers will see from the different viewing angles for all their display-driven technologies. This enables laboratories and production to create better quality products, streamline their processes, and decrease their costs.
Overview
1 Click, 6-Simultaneous View Angle for Rapid, Accurate and Repeatable Display Characterization
Features
• Simultaneous luminance and color measurements at six different angles
• Rapid and accurate simultaneous measurements optimize the testing process with repeatable results
• Measure the true spectral content of color at six view angles
• Especially well-suited for high color saturation or wide color gamut OLED, micro-LED, and quantum dot displays
• Integrated flicker sensor: 100K samples/second
• Luminance, CCT, CIE x, y, u', v' and spectrum
• Contrast, white balance and color gamut determination
• Auto darkness correction
• USB 2.0 and RS232 SCPI command compliant and SDK/API library support
Specifications