NED™ AR/VR Testing Solutions
Specialized test instruments for qualifying near-eye displays at every step of the new product introduction process, from R&D incubation to Volume Production.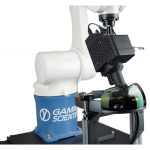 The world's most comprehensive test systems to completely characterize augmented reality, virtual reality, mixed reality, and heads-up displays (AR, VR, MR and HUDs) by truly emulating the human eye and conforming to the latest standards being developed by the IEC and SID.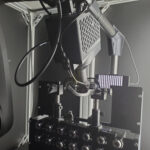 The NED™ Rx-series measures both a see-through mode, testing prescription quality against a real-world target, and an augmented mode, characterizing the AR image as projected through a prescription eye-piece.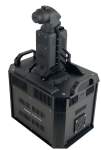 The world's first integrated medium field of view (MFOV) quality analysis solution that matches human eye resolution and is specifically designed for high-volume product environments.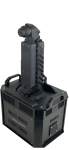 The world's first wide field of view NED light measurement device coupled with an integrated precision spectroradiometer that ensures single snapshot, high speed, high spectral accuracy characterization of AR, VR, MR and Heads-Up Displays.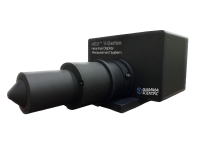 The NED™ V-Series production/benchtop testers are 2D spectral imaging colorimeters designed for high-speed, high-resolution, and high-accuracy testing of near-eye displays.
Product Family
NED™ E
NED™ M
NED™ W
NED™ V
Platform
Robotic Eye™
Benchtop
Model #
E100
E101
M80
W150
V24-75
V24-100
V65-75
V65-120
Resolution (PPD)
250
250
144
59
93
55
155
97
FOV Horizontal
160°
160°
65°
150°
56°
96°
60°
96°
FOV Vertical
45°
90°
48°
117°
49°
83°
45°
72°
Core products can be customized with the following options:
Fully custom solutions also available
Spectrometer
Incl

Incl

Incl

Incl

Incl

Incl

6-axis robot
Incl
Incl
N/A
N/A
N/A
N/A
N/A
N/A
XYZ translation stage
N/A
N/A

Waveguide testing

Rx – vision corrected testing

N/A
N/A
N/A
N/A
N/A
N/A
Darkroom enclosure

READ MORE

READ MORE

READ MORE

READ MORE